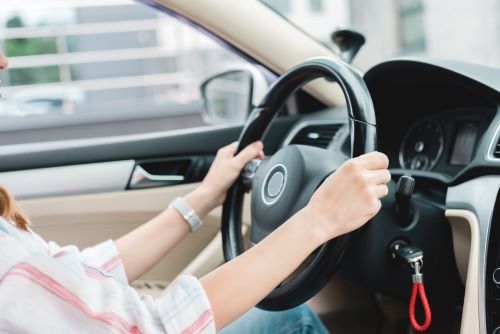 Leaders cannot afford to assume that anyone who drives or owns a vehicle is suitable to drive for your organization. Instead, you should use only qualified drivers who meet the minimum standards that you establish in advance.
Important Reminder: Whether a driver is operating one of your vehicles or driving their own vehicle on behalf of the organization, the minimum standards should be the same. Both represent a potential liability exposure to the organization and the safety of those they transport.
First Things First
Transportation Policy: Adopt a transportation policy which will clarify the minimum standards of acceptability so that all leaders and potential drivers are aware of the guidelines.
Application/Driver Form: Have each potential driver complete a screening form (update at least annually) that will provide a person's licensing, insurance, and driving record. The form we've developed also allows them to verify certain critical information of understanding, especially those who might be using their own vehicle.
Minimum Standards of Acceptability
Age: Drivers should be between the ages of 25 and 70 (studies show that drivers under and over these ages are involved in more vehicle crashes than other age groups).
Youth Pastor/Summer Interns: While we recommend you avoid this if possible, an exception to the minimum age 25 might be granted to youth pastors or summer interns who are between the ages of 21 and 25 but they should not have any accidents or moving violations on their driving record.
Note: Drivers under the age of 21 or those with less than five years of regular driving should not be allowed to transport passengers or drive a church/school owned vehicle.
Driving Record: No more than one at-fault accident and no more than one moving violation on record in the last 36 months.
Proper Licensing: For vehicles of 15-passengers or less, just a regular driver's license is sufficient but for vehicles exceeding 15-passengers, you must have a Commercial Driver's License (CDL).
Background Check: If the driver will be transporting minors, a background check is always a good idea, and the two-adult rule should always apply.
While it's tempting to hand the keys to an available person, take your time to evaluate and if necessary, implement a transportation policy for your organization. Review and update at least once a year. It could be a vital part of protecting your ministry and the precious cargo entrusted to your care.