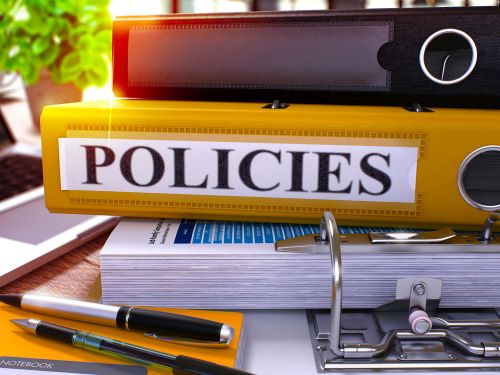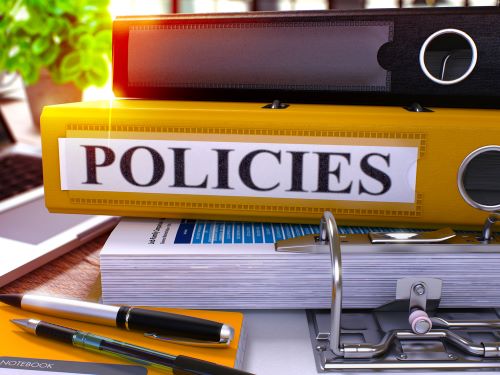 Insurance policies unfortunately have a reputation for being difficult to read or understand. Sometimes it may even seem a specific coverage is excluded only to have that coverage added back in later via an endorsement to the policy.
Our desire for this article is to preview a sampling of notable events or situations where coverage may not be automatically included – even excluded – and to explain how this can be remedied. With an insurance policy, details matter.
Please note that coverage for each of the topics discussed below can and will vary by carrier, so if you are unsure how your specific policy might respond, we encourage you to check with your insurance advisor.
Mechanical Rides at Special Events
An increasing number of carriers are excluding mechanical rides under a Special Events liability exclusion endorsement. Insurance companies will argue that the intent of a church insurance policy is not to extend coverage to amusement-type rides (often mechanically operated) such as Ferris wheels, spinning rides, mechanical bulls, etc. If your policy has such an exclusion, you may need to consider forgoing these in your special programs or look into acquiring some type of Special Events coverage.
Foreign Travel
Though less common post-pandemic, many churches still participate in foreign mission trips. These may be planned via the church or through a travel agency or organization. In those cases, medical or accident coverage is often provided. BUT – what is likely not provided and thus exposes the church to potential litigation, is the lack of liability protection. Your church insurance policy will not extend beyond the Continental United States and it's important to know that lawsuits can and do occur in foreign countries too! For best protection, you need a separate foreign travel policy that provides this coverage (plus other valuable coverages).
Armed Volunteers
Since the Uvalde incident, churches are establishing armed "security" teams more than ever before. These teams are often composed of church volunteers and thus the responsibility of their actions falls squarely back to the church. Of course, this has not escaped the attention of the insurance carriers and it is a risk many are not wanting to assume. Accordingly, for those churches utilizing armed volunteers, we are seeing some impose a liability exclusion or refuse to consider a church for new business. Some carriers are even withdrawing the option to renew existing coverage. With an ever-tightening insurance marketplace, your church may be forced to move away from armed volunteers to hiring off-duty uniformed police officers and/or you may need to consider a separate "shooter liability policy".
Damage To A Rental Vehicle
If your church rents vehicles for summer trips or even various other events, coverage for damages to that rental vehicle may not be covered! We recommend the purchase of physical damage coverage from the rental agency. But do not rent a vehicle assuming your policy automatically provides that coverage!
Injuries Incurred In A Private Vehicle
Do you have people volunteering to take their personal vehicle on a church trip, run an errand to the supply store, or anything similar? If so, their personal liability insurance will be primary – not the church policy – but you still want coverage to protect the church in case there is a serious event resulting in a lawsuit. This coverage is defined as Hired and Non-Owned Excess Liability.
Sports-Related Injuries
Your policy may exclude coverage from "athletic injuries" (even if only practicing) or it may offer a lesser amount of coverage for this type of event. Prepare for this with proper releases specific to that event and/or purchase a separate Accident policy for the best protection.
Injuries Occurring In A Mid-Week Daycare, Mother's Day Out, or School
Your policy may also and likely will, exclude coverage for any of these types of mid-week programs (outside of the typical mid-week church service). You would need to secure coverage separately via an Accident Policy designed for these types of exposures. Most will have some form of minimum premium but otherwise might cost in the ballpark of about $5 per child, per year.
Bounce Houses/Inflatables
You will not see this often; nevertheless, be aware that in some instances, an insurance company can exclude or limit coverage related to a bounce house/inflatable-type device. When renting a bounce house, always request a Certificate of Insurance from the bounce house vendor (they are required by law to carry $1,000,000 of liability coverage). Please note that this coverage only provides protection if an injury were to incur due to setup failure – this is why you need to be aware of your own coverage.
Employee Wrongful Termination or Discrimination
Hiring and maintaining a happy, healthy workforce is always a challenge, but you will inevitably have a disgruntled employee or even prospective employee to deal with. Despite your best efforts, you may find yourself on the wrong end of a lawsuit; and without the proper coverage, you will be paying for your defense costs and/or any judgement out of church funds that could be better spent on ministry. This can happen with a church of many employees or just a few. You'll want to verify that a certain coverage called Employment Practices Liability is included in your policy to protect the church in these types of events.
Injuries To Your Employees
Did you know that Texas is the only State that does not mandate Workers Compensation Insurance? Did you also know that an employer loses ALL recourses of defense in the event an employee is injured on the job? For best protection, you'll want a Workers Compensation policy that will take this exposure away.
Social Media/Internet Coverage
Almost without exception, insurance carriers have applied specific exclusions related to anything internet-related (ransomware, data compromise, or litigation involving your website, Facebook account, etc.). While not necessarily rampant within the church as of yet, a short few years ago these claims never existed. Now we have seen many such claims, and most agree this trend will continue. Some carriers will automatically include a limited amount of coverage, or some will make a limited amount of coverage available for a fee (usually around $350 annually). At a minimum, we would encourage you to include that coverage in your policy, or, if you are a larger church with greater exposure, we suggest you consider a separate Cyber Liability policy.
An insurance policy is a contract between you and the insurance carrier, so be sure that you understand its details. After all, it's not about insurance – it's about protecting your ministry.
The above article was featured in the May 2023 issue of the Church CO+OP magazine, an organization since 1988 that has been helping churches, schools and nonprofits save time and money on products, services and education. We have been proud to serve as their insurance vendor for over 20 years.