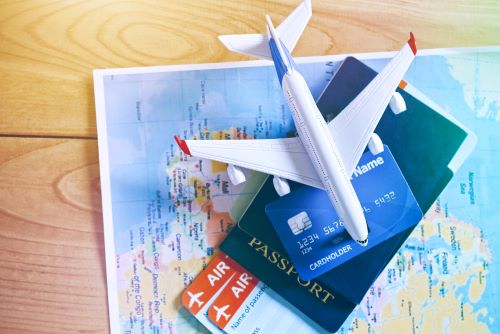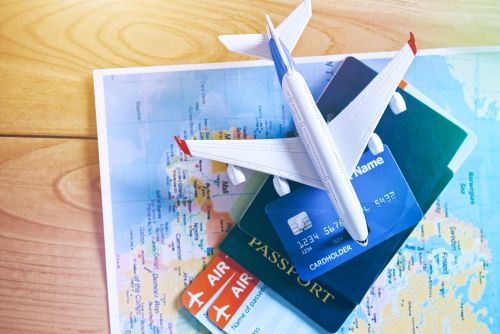 Taking mission trips abroad is a key part of your ministry. They can be exciting and rewarding but can also pose some serious risks. It is never fun to think about the possible dangers when you cross over borders, but it's important to consider the risks and also evaluate your insurance coverage for those trips as you would for any local event.
Did you Know?
A 'typical' church insurance policy does not cover liability lawsuits brought against you in a foreign country. Most policies have a coverage territory that includes the U.S. (including its territories and possessions), Puerto Rico and Canada. Your coverage ends when you leave these territories.
Most health insurance plans exclude services provided outside of the U.S. Those that provide "customary and reasonable" hospital costs abroad may not pay for your medical evacuation back to the United States, which can cost thousands depending on your location and medical condition.
Travel Tips
Develop Guidelines – Make sure all travelers and their families are aware of the trip rules. Establish any applicable requirements such as age, health and experience.
Background Checks – Conduct background checks on traveling adults, especially if a portion of the trip involves work with minors or traveling with minors.
Release Forms – Explain all the known risks to participants and parents of minors. Legally document each participant's assumption of risk release form. A photo use agreement release can be combined with this document or included separately. Be sure that you take extra measures for youth to have the medical releases notarized by the parent or guardian.
Doctor Visit – Check into which vaccinations are recommended for your travel destination. See your doctor at least six weeks before you leave. Some vaccines don't reach the highest protection until about six weeks after you get the shots.
Expect Medical Emergencies – When possible, recruit someone with medical training to serve as a team member and before you arrive at the mission site, know the location of the nearest hospital or medical facility. Also, it's a good idea to take a basic first-aid kit. Establish an emergency plan in advance, including how you'd transport an injured traveler.
Communication at Home – Designate a contact person, not on the trip, who will communicate between the church, the travelers and their family members if needed during an emergency.
Collect Important Documents – For those on the trip, the designated point person should have the registration, vital paperwork and contact information for every individual traveling on the trip. Also, should you be separated from your team, know where you are to meet and what is your emergency protocol. Be sure every member has information for the U.S. Embassy, etc.
Leave Copies at Home – As an added precaution, each traveler should leave copies with a friend or relative of his or her passport, credit card, driver's license, vaccination certificate, airline tickets, and travelers checks. This will help you replace your documents in case they are lost or stolen.
Heed The Warnings – Take any travel warnings seriously. Due to changing political environments, there may be parts of the world that are currently too dangerous for your ministry.
Trip Reports / Hazard Information – It is very important to have as much information as you can provide to those going on the mission trip regarding the hazards of the location you are going to. Some countries are in political unrest and travelers need to be aware and informed. Add this information to your release forms to show that you provided it. Additionally, be sure to list if there are any food/contamination concerns and any known dangerous snakes, insects, or animals – be sure to list those as well and stay away from areas where travelers are exposed to those hazards.
Obtain Travel Insurance – You can't assume your insurance will go with you when you travel. It's very important to find out before you leave. In many places, doctors and hospitals still expect payment in cash at the time of service. You can't simply give them your insurance card and expect it to go through. If your policy doesn't go with you when you travel, it's a very good idea to purchase a separate policy for your trip.
Travel Insurance
International medical insurance plans provide coverage to protect churches and schools, their employees and volunteers, on mission trips outside of the United States; with resources that will ease the stress of an unfamiliar culture or medical system.
In most cases, you have three options:
(1) A travel insurance policy provided by the sponsoring organization.
(2) A travel insurance policy you purchase yourself. There are numerous good policies out including those from Allianz, AIG, Nationwide, Arch and many others.
Note: Both of the above options will likely provide you with adequate medical, emergency repatriation, trip cancellation, lost luggage, etc. but be aware that these policies will rarely include any type of liability protection and your organization's insurance will likely not extend there.
(3) An international travel insurance policy that will not only provide the coverages previously noted (but also a broad array of additional features and coverages) and will provide $1M or higher liability coverage to protect against lawsuits arising outside the United States.
Both Chubb and Hanover Insurance have a very comprehensive international travel policy available through our Agency, but they carry a minimum $2,500 annual charge. These are annual policies and can cover a single trip or multiple trips throughout the year. Please reach out to us if you'd like more information on these.
Another option you might consider is one supported by Gallagher Charitable is coverage that offers some basic international travel benefits (but not lost luggage or trip cancellation) but more importantly, $1,000,000 of General Liability coverage for only $4.00 per person per day. For just the liability protection alone, you could partner this coverage with whatever other travel insurance you may have.
As you serve others, be sure that you protect against the many financial and personal risks with these operations outside our nation's borders. Contact us if you have any questions and we'll do our best to help guide you in the selection of this coverage.
Matthew 28: 18-20