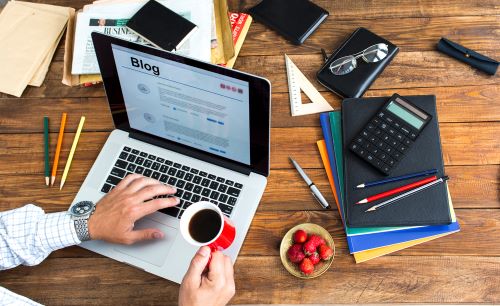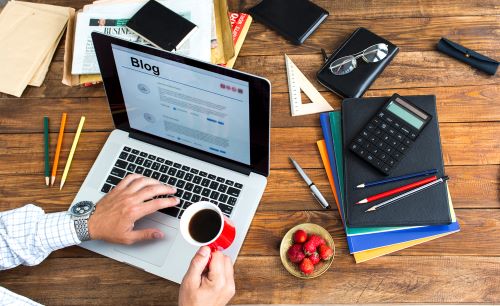 Over the last several years, we have written a number of articles on subjects we hope might interest you and also help in your ministry. These articles are intentionally written to be brief and an easy two to three minutes read and we try to add new content a couple of times each month.
You may not be aware, but these are also stored on our website. Simply find the "Resources" tab at the top, scroll down and click on "Articles". There you can find articles by category, a summary of the most recent articles written, or you can easily search by desired topic by clicking on the small magnifying glass in the top right-hand corner.
On this publication, we wanted to provide you with a compiled list of these articles by Subject and Article Title as an additional reference. We appreciate your interest.
| | |
| --- | --- |
| Subject | Article Title |
| | |
| A/C Units – Theft Of | Preventing The Theft Of Your A/C Units (i.e. copper theft) |
| Copper Theft | Preventing Copper Theft |
| | |
| Background Checks/Sex Abuse | Background Checks Are Not Enough |
| Background Checks | Background Checks; What Every Organization Should Know |
| Background Checks/Sex Abuse | Background Checks Alone May Not Protect You |
| | |
| Basketball Goals | Basketball Goals In The Church Parking Lot |
| | |
| Bounce Houses | Bounce Houses: Let's Keep Them Safe and Fun |
| Bounce Houses | Understanding Inflatable Use And Safety |
| | |
| Building Usage | Building Usage |
| Building Usage | 5 Building Usage Practices To Implement Now |
| Building Usage | Building Usage: Essential Components Of A Building Use Agreement |
| | |
| Business Income/Extra Expense | A Guide To Helping You Better Understand |
| | |
| Communication | Silos In Your Ministry |
| | |
| Construction | Planning To Build? Some Things To Consider |
| | |
| Crime – Financial Safeguards | Financial Safeguard Test |
| Crime – Fraud (EE Dishonesty) | Church Fraud: "Don't You Trust Me" |
| Crime – Fraud | Fraud/Embezzlement Prevention In The Church |
| | |
| Cyber Liability | Keep Your Cyberspace Safe |
| Cyber Liability | 5 Reasons Your Church Should Consider A Cyber Policy |
| Cyber Liability | Should We Budget For Cyber Liability? |
| Cyber Liability | Cyber Liability Update and Simple Ways To Protect Yourself |
| | |
| Daycare | Separation of Church and Daycare |
| Daycare Accident Plans | Accident Policies For Mid-Week Childcare Programs |
| | |
| Defibrillators | Should We Have An AED? |
| | |
| Drones | Drones: An Emerging Risk! |
| | |
| Electrical Safety | Electrical Safety 101: Overloading Circuits |
| | |
| Emergency Preparedness | Are You Prepared For A Medical Emergency? |
| | |
| Employment Practices Liability | Document, Document, Document! |
| Employment Practices Liability | Hire "At Will" – Terminate "For Cause" |
| Employment Liability | Employment Liability; Is your Church At Risk? |
| | |
| EpiPen Protocols | EpiPen Protocols For Kids/Youth Ministry |
| | |
| Fall Festival | Trunk or Treating: 10 Tips to Help You Plan A Successful Event |
| | |
| Fire | Minimize Fire Risks At Your Church |
| | |
| Fireworks | Fireworks Safety |
| | |
| Flood | Commercial Flood Coverage and New Options |
| | |
| Foreign Travel | Foreign Mission Travel – Are You Covered? |
| | |
| Golf Carts | Operating Golf Carts |
| | |
| Home Groups | Home Groups; Risk To Consider When Hosting Home Groups |
| | |
| Hurricane Harvey | Lessons Learned From Harvey |
| | |
| Inland Marine | Understanding Inland Marine Insurance |
| | |
| Insurance | Understanding Your Insurance Policy |
| Insurance | Understanding Insurance Terms |
| Insurance | Church Insurance In Turbulent Times! |
| Insurance | Seeing Your Insurance With A New Purpose |
| Insurance | Protecting His Ministry; An Insurance Perspective |
| | |
| Kitchen Fires | Extinguish Fire Risk In The Kitchen |
| | |
| Legal | 11 Reasons Your Church May Need A Lawyer |
| | |
| Mission Trips | Mission Trips |
| | |
| Negligence – The Big 3 | Negligent Selection, Retention, Supervision |
| | |
| Playground | Playground Safety |
| | |
| Photos; Posting of Photos | What To Know Before You Post Those Photos |
| | |
| Prayer Lists | Prayer Lists |
| | |
| Release Forms | Release Forms |
| | |
| Retention Ponds | Reducing The Risk of Retention Ponds |
| | |
| Risk Management | Focus On A Culture Of Risk Management |
| Risk Management | Protect Your Ministry In A Changing Environment |
| | |
| Safety/Security | Safety Plan Essentials |
| Security | Protecting His Ministry; An Insurance Perspective |
| Security Cameras | Reasons Your Church Should Consider Security Cameras |
| | |
| Service Animals | Allowing Service Animals |
| | |
| Sexual Misconduct | Working With Youth: Sexual Misconduct |
| Sexual Misconduct | Crisis Communication |
| Sexual Misconduct | The Numbers Behind Sexual Abuse |
| | |
| Social Networking | Does The Church Have Exposure For Internet/Social Networking |
| Storage Closet/Electrical Room | Does Your Electrical Room Double As A Storage Closet? |
| | |
| Suicide | Addressing Suicide Threats Within The Church |
| | |
| Summer Activities | Are You Ready For Summer Activities? |
| | |
| Sunday School Safety | Sunday School Safety |
| | |
| Texting | Texting Precautions |
| | |
| Top 5 Risks | Tops 5 Risks Faced By Nonprofits |
| | |
| Transportation | 15-Passenger Vans: Still Dangerous After All These Years? |
| Transportation | Resources For Safer Transportation |
| Transportation | Summer Vehicle Use and Recommendations |
| Transportation | Transportation Safety: Creating A Safer Price For Ministry |
| Transportation | Vehicle And Driver Safety |
| Transportation | Who Drives For You Matters |
| Transportation | Catalytic Converter Theft Prevention |
| | |
| Umbrella Liability | Umbrella Liability Limit – How Much Is Enough? |
| | |
| VBS | VBS Safety Tips |
| | |
| Workers Comp | Churches and Worker's Comp: Myths Vs. Facts |
| | |